Yup... It's here! And I'm so freaking excited!!! Ahem... There is a huge amount of work to be done before my studio is a living, breathing, usable space. If I am absent from my blogs you have confidence of where I'm located... I'm on a ladder or on my hands and knees making this little space inhabitable.
Check it out...
The day it arrived... Still on the trailer.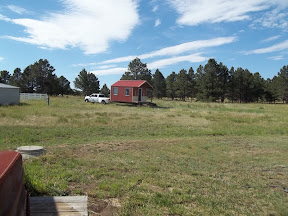 Pulling it almost to its final resting spot.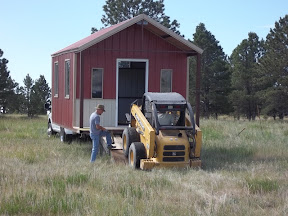 Holding my breath while they off-load
Back wall where the card room will go
Seating area where futon will rest...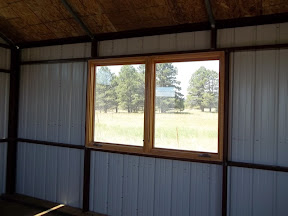 My writing desk will go here...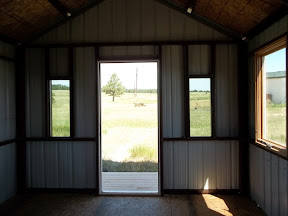 Front door and side lights... It is actually very light and airy. Not dungeon like at all!
I hope to keep the updates coming as I get closer to completion and move-in! Yay!